The only place in the world to know your worth, was just launched this month! Be the 1st to take advantage by clicking here
Gift yourself today with a Free Graduate Psychometric Assessment – and get a report emailed to you in a flash to determine your suitability for a desired job based on your personality and cognitive abilities. Click to Start – its free courtesy our partner TTG.
ONLINE TRAINING MODULES THIS MONTH


About Us
IIHRM is a leading Human Resource and Organizational Development Centric Management Consultancy House, incorporated in the Democratic Socialist Republic of Sri Lanka, with experienced consultants.

We develop deep and meaningful solutions to address your challenges, with honest guidance substantiated with validity and reliability, relevance to your environment and provide true support. Nurturing long-term relationships with clients allow us to better understand your needs, be positively proactive, and stay practically focused on what really matters to you. The firm provides senior-level executive coaching and advisory, CEO succession, Family Business Advisory, as well as Leadership/Management Competency Assessments for organizations and individuals. IIHRM' s clients range from the largest corporations to emerging and growing companies, family and private-equity controlled entities, government and regulatory bodies, and Major educational and cultural organizations.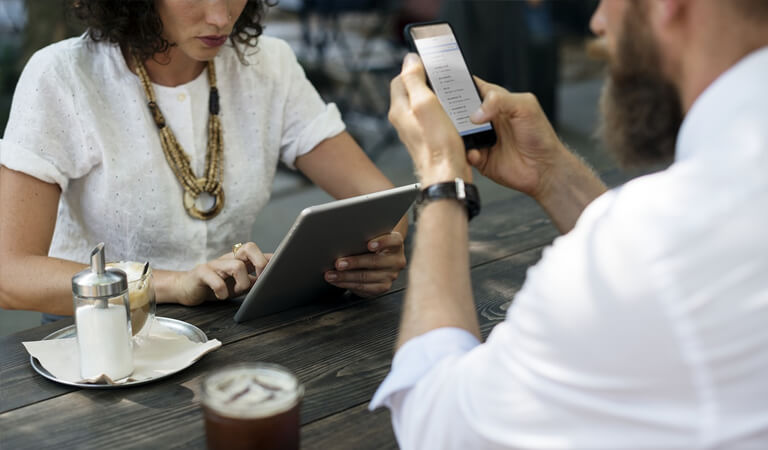 is to develop long-term strategic, sustainable partnerships with our clients and partner them to transform today's challenges into tomorrow's successes.

We are committed in creating value and exceeding our stakeholder expectations by providing them an exceptional service, enriched with superior quality with an assurance of driving real change in the workplace - together with our likeminded exclusive world's best expert partner-network, supported by our amazingly committed IIHRM team.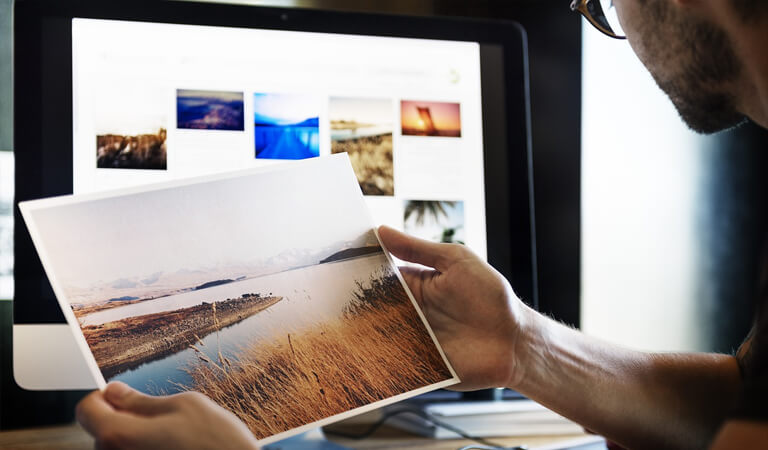 is to be amongst the acknowledged top 25 most resourceful modern human resource technology oriented consulting firms in Asia - operating globally to support our customers drive transformational change, to differentiate and remain uniquely competitive.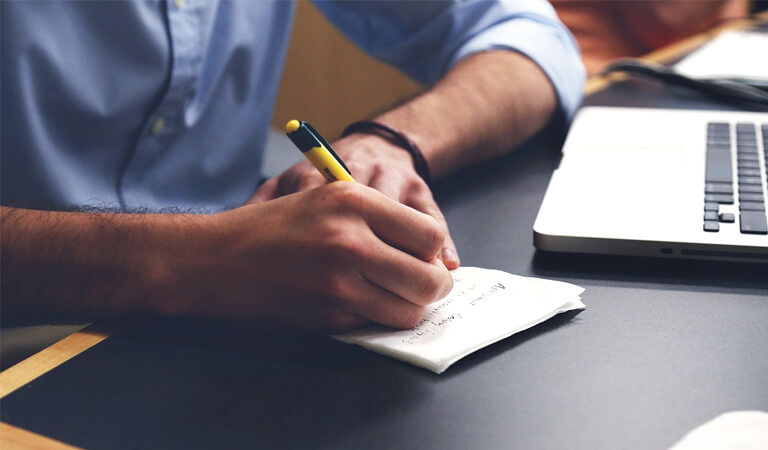 We are Lavish
We are Honest
We are Resourceful
We Love what we do
We are Respectful

Our Values
We are Lavish
We give you more than we promise, from tools to wisdom and we will never leave you in bad times. We will be a nursemaid to you in our home, resonating the true Sri Lankan Hospitality in all locations in the world we operate.
We are Honest
We deliver what we promise and we drive real change in your business, resonating accountability all the way
We are Resourceful
We are inquisitive to partner with the best to offer you the perfect product mix in the space we operate, We bring you the latest industry wisdom along with a perfect pick of the best World class 'HR/OD' and Leadership Technology.
We Love what we do
Practicing what we preach, we pick the best who not just like what we do, but those who passionately love what we do with utmost flexibility, accuracy and result orientation in all our guest interactions when serving our stakeholders.
We are Respectful
We will respect and deal with all the wisdom and confidential material with utmost care and safety. We will treat all who cross our path with dignity and morale character at every human touch point – building links and bonds, this we do as a way of life
---
Product and Services
Most of our consultants enjoyed significant business careers prior to their engagement to work on assignments with our firm, they are qualified and well experienced in their domain of specialization.
Develop KPIs, KRAs and SLAs 100%
Succession Management Technique Mastery 95%
Productivity Improvement Tool Certification 90%
HR Transformational Advisory/Consultancy 98%
Creating a foundation of trust and respect
Attracting and retaining the best people requires a corporate culture that values mutual trust, respect and openness. Let us look after the cultural fitment side of your business allowing you to concentrate on your business; while we concentrate on your desired corporate culture transformation.
Find more about us

Bradley Emerson MBA, FIB
Executive Director/Chief Executive Officer at IIHE (Imperial Institute of Higher Education)

Ranjeewa is probably one of the most exposed HR professional in Sri Lanka. His involvement locally and internationally in HR results in the knowledge transfer to Sri Lanka. Very humble individual alway open to help anyone


Murali Prakash
Proven Transformational Corporate Leader and Strategist. Change Manager I Writer I Lifestyle Coach

Ranjeewa is not just a consultant or trainer of sorts but a partner in business collaboration. That's how we saw him during our engagement with him during our restructuring process of the Ambeon group of companies. He navigates through the people and processes with ease to carve new paths to transform business domains. We benefitted a lot through his years of experience as a HR specialist to unearth issues, articulate strategies in HR transformation and more importantly continuous mapping on aligning people for tomorrow. A great personality who goes beyond the call on the scope to help when the need arises. Enjoyed working with him. Great person to engage in turnaround situations. Wish him well.


Suren Goonewardene
Managing Director at LANKEM CEYLON PLC

Ranjeewa Helped me to transform a set of young and dynamic Managers at Lanka Bell way back in 2004. He ran Leadership, Motivational and Team building exercises for the team. These programs cut across the entire organization which helped these managers to become industry leaders who later on went on to do bigger things in their careers. The programs conducted were relevant and specific to the tasks set by the Management.


Ajit Dias-Wanigasekera
Client Liason Officer at Commonwealth Bank of Australia

I was fortunate enough to work with Ranjeeva at Allied Stock brokers and saw first hand his dedication and commitment that he put into training and mentoring new recruits. He was also passionate in conducting informative sessions for students to get an understanding into the role of the CSE and stock brokers. The level of maturity he conducted these sessions were truly amazing. I have no hesitation in endorsing his work.


Herman Pereira
AVP at Barclays Bank

I have had the pleasure of working with Ranjeewa at Lion Brewery Ceylon Limited and at Srilankan Airlines, whilst he held various roles as a Professional HR Leader and myself in the various roles I held at those organisations. During these interactions I have found Ranjeewa to be creative in a business function that is not seen to be so. Ranjeewa also had a natural ability to clearly identify the strategic impact his role played in delivering business critical goals long before this aspect of HRM became popular text. I continue to count Ranjeewa as an invaluable sounding board for any HR or Management discussion. I wish him all success in his many business and personal endeavours.


Dilshad Sadiq
Vice President at Authenticities Sri Lanka

Ranjewa certainly has a panoply of management expertise and experiences. I was fortunate to work with him at Mercantile Stockbrokers (and during Allied Stockbrokers), from 1991 until 1993 and he displayed a remarkable leadership and team management qualities in an era the concept of HR was less known in Sri Lanka. He was also one of the three elected Stockbrokers to the advisory committee of the CSE (Colombo Stock Exchange) and built a formidable team to compete with the rest of the brokering firms. He combines strategy and people with the future direction of an organisation and builds effective teams through people management.


Marius van Staden
Looking for new job opportunity. Willing to relocated anywhere

Calm, clear and a visionary leader who puts achievements and success on top of his priorities. I had the honor working with Ranjeewa and reporting to him as the Head of Talent Acquisition & Development, as expected, he contributed exceptional inputs and amazing ideas. Ranjeewa is an energetic and creative driver with deep experience in HR, organizational Development, Training and Assessments that brings diverse cross functional teams together to solve complex requirements. A exceptional leader and coach.


Channa Goonetilleke IPMA SCP
Nurture Lead Empower

Ranjeewa has acquired a well rounded approach to the HRM function having worked with diverse cultures at the strategic and functional levels. He has a penchant for trouble shooting. He is genuinely keen to boost up the confidence in people and efficiency of organizations and propel them to be competitive. He is an industrious trainer with a benign appeal to motivate his charges to reach for the stars.


Gerald Colin Abeyawardena, FCMI (UK)
Senior Leadership & Change Consultant/Coach, Chair - Community Relations, Asia Pacific Alliance of Coaches

As a Partner & Senior Management Consultant of an international Leadership Consultancy serving multinationals and key national organisations, I had numerous professional interactions with Ranjeewa when he was Manager Human Resources Development and International Aviation Academy at SriLankan Airlines. He displayed an impressive ability to deliver results, undoubted expertise in the field of HR, personal qualities of integrity, resilience, a great sense of humour, and eagerness to do his best for customers and staff. Ranjeewa is also an excellent negotiator who strives for a win-win outcome.


Mazen Alshatiri,Assoc CIPD
MENA Partner at LaTronic Solutions LLC

I wanted to say THANK YOU for your kindness, help and investment and believing. Thanks for you now I have a wonderful job that I never dreamed of. I'm really grateful for having a mentor such as yourself. Rnjeewa thanks for everything.


Dimuthu Gankanda
Group HRM - Business Partnering Certified Professional at Institute Of Public Management Association for Human Resources

Ranjeewa was known to me in our academic levels - Mahanama College. Since then we both selected same field of Human Resources where we both expert our selves and became up to the strategic levels being as HR Professionals in the industry specializing in strategic HR. His in depth knowledge in HR had given a great benefit and competitive advantage for him to become very senior specialist in strategic HR.


Habib Elie Zaroubi
CEO at Orient Group of Companies (Shipping, Trading & Construction)

Ranjeewa was CODD at ACC. I had the pleasure of knowing him during the time we spent together at ACC. He is a top talented HR Director with many years of valuable experience in organizational and human resources development. In addition to his valuable professional skills, he handles pressure and tight deadlines very well. He always strives for the best and always working on improving company's organization. He is friendly and courteous towards his colleagues, candidates and clients alike and is always ready to help with a smile. He will be a great asset to any company he works with. I wish him all the best for his future.


Migara Perera
Senior Manager Real Estate, Facilities and EHS at SmithKline Beecham ( Pvt) Ltd

In 2006 Ranjeewa was instrumental in structuring a Management Module for the students of Sri Lanka Air Force's Junior Command and Staff College in preparation for the College's affiliation to University of Kelaniya as a post graduate diploma programme. He assisted me in putting together a study programme that met the University's standards and in finding resource personnel to conduct training according to the programme, free of charge, through his vast network of resource personnel. He himself contributed in running his own module in this programme for well over 5 years along with his peers who were quite willing to contribute towards this as a service to the country.


Pradeepa Kekulawala
Head of logistics and Properties at SriLankan Airlines Official

Ranjeeva is a HR specialist in Talent engagement and Learning and Development. I hv seen his initiatives both at Srilankan Airlines and Dialog Telecom which have had positive influence on the performance of the organization. He is a professional with creativity and excellent human skills


Athula Talagala
Genaral Manager Special Projects at Edna Group

Ranjeewa was my Junior Colleague in 1989 Unilever ( Lever Brothers at that time ) Srilanka & was working with me in Kandy Territory Central Area Srilanka - He was very methodical & committed in all the responsibilities in his capacity - working within the budget with minimum use of resources + punctuality in delivering results was his strengths I can never forget.


Vipula Gunatilleka
Group Chief Executive Officer at SriLankan Airlines Official

Ranjeewa was instrumental in getting the IAA at Srilankan and taking the initiative to implement a Change Management Program at Srilankan when he was heading the HRDD function. Real go getter with a charming personality.


Imal Fonseka
Consultant / Director/ Entrepreneur

Ranjeewa's greatest contribution to a corporate is his ability to be a sound counsel for the CEO in all matters pertaining to human capital. From a functional perspective he is able to put in the organization and processes in place to manage operation HR functions. Real value, however come from his ability to align high performer development and recruitment to organization strategy subsequent to building sound understanding of the business.


Bennett Patternott
Head of HR at Carsons cumberbatch plc

Ranjeewa strikes an excellent balance of being methodical and creative in his p rofessional work. He has seamless desire to stretch and reach perfection with ease. Good role model in task orientation and an artist of networking. Tremendouse capacity as a generous colleague who have demonstrated high degree of accountability.


Mangala Durwinka
Head of Human Resources at Mobitel (Pvt) Ltd

Ranjeewa is a very good consultant/trainer to work with. He engaged with me in couple of team building exercises which ran right across the business covering all levels. This depicts the capability in handling multi disciplinary segments in a business. The responses received after the session were really encouraging. I'm no dought that he can add great value to any organization who hires him.


Sanjeeva Gunawardena
Group CEO at LDS Lifestyles Jakarta and LDS Property Melbourne. Director at The Harvest.

Ranjeewa Joined Mercantile Stock Brokers during a time when it had a active customer base of less than 100 customers. Ranjeewa was able to craft a education based marketing tactic that successfully penetrated to the mass market using the contact details of the parents of the students who benefited from the island wide seminars. This helped boost the client based and in 4 years Allied Stock brokers as we were know was the largest retail stock broker with the largest branch network linked with on-time transaction date the very first seen in the country way back in 1993. He was very cleaver to read, analyse and predict market sentiments and commanded high integrity and respect among the clients and business partners. Ranjeewa was the most popular and knowledgeable in trading rules and was elected as one of the three member representatives from the broker community to the Advisory board of the Colombo Stock Exchange.


Ian Wilson
CEO UK and Ireland at DHL Express

During Ranjeewa times as a trainer I found him to be extremly diligent and hardworking. HIs training style was relaxed and very effective especially as he was having to train staff that came from various different countries. This also demonstrated to me that he was able to adapt his style to suit the audience. I would have no hestitation in recommending Ranjeewa to any future employers


Asoka Jayawardana FIH(UK)
Mangement Consultant CEO/MD Hospitality , Leisure & Tourism Consulting.

Ranjeewa , Management Development & HR Professional with many years of experience. Having held positions in the Boards & Senior management in leading organizations he opened his own Consultancy Group - IIHRM. I have known Ranjeewa for considerable number of years and must say he is an expert when it comes to Organizational & Human Resource Development. I have observed his expertise in planning and making successful launches building a culture of HR recognition in organizations and Change management. May I take this opportunity in wishing him all the very best for the Future. Asoka Jayawardana.


Eomal Munasinha
HR Value Creator | L&D Specialist | Certified Trainer | Certified Transformative Coach

As beauty is in the eye of the beholder, leadership is in the eye of the follower. Having had the privilege of being a 'follower' under the leadership of Ranjeewa, I have no hesitation in endorsing his leadership capabilities. Ranjeewa can be described as a leader who has the vision and conviction that a dream can be achieved. He also has the capability to inspire the power and energy to ensure that the dream is realized. I have observed and experienced Ranjeewa to be a leader who raises people's aspirations for what they can become and then guide and support them to release their energies, in order to get there. It was a pleasure and a privilege to have worked with Ranjeewa at Dialog and thereafter with IIHRM. I wish him all the very best in his future endeavours!


Nissanka Petiyagoda
Wine Educator , Cabin Crew Trainer

As Head of HR, Ranjeewa brought a breath of fresh air to Sri Lankan Airlines. His demeanour was motivating though I was much older than him. The kind of person anyone would like to work for; which I did after retirement.


Shirely Silva
Training Consultant at Traininmg Direct

I had the privilege of working with Ranjeewa at Sri Lankan airlines and later at his own Training organisation. He was always receptive for innovative ideas and always set superior standards which placed him above the crowd. He was both an excellent trainer with his own unique style as well as a Training Manager who got the best from his trainers and trainees.


Ravi Jayawardena
Group Chief Executive Office at Maliban Biscuits Manufactures (Pvt) Ltd.

Rajeewa has demonstrated very high standard of conduct and sound effective leadership qualities. Could deliver results under very stressful environment.


Loretta Gunewardene
Associate Coach at Randstad RiseSmart San Jose, USA

A Professional who believes in what he does, goes the extra mile to ensure that his Company hires the best and develops them to reach their pinnacle. A conscientious, motivated and dedicated HR Professional who gives his 100% to the Company he works for.


Ruwan Fernando
VP Finance, Working Capital Management

I have known Ranjeewa for quite a long time as close friend & also as a work colleague. At DHL Express in Saudi Arabia, Ranjeewa was a trainer everybody liked very much. His professionalism, public relation & exceptional HR skills made him a very successful trainer. In my judgment, I believe that he is a professional anybody would love to have around. I'm lucky have him as a good friend. His kindness, honesty, and rare quality of 'going an extra mile' to help somebody made him a valuable friend.


Dan Bown
Director and Business Investor

I worked with Ranjeewa in Riyadh, Saudi Arabia where he played a key part in improving operational performance through his excellent training programs. He was an enthusiastic trainer who was at ease training people from a wide variety of back grounds and cultures. During a period of dramatic and rapid change he played a key part in the success of the local operation.


Lasantha Abeywickrama
Manging Director, Symbiosis Business Partners (Pvt) Ltd.

I have had the pleasure of working with Ranjeewa for the last 8 years. He was a client at Sr Lankan Airlines and subsequently we worked together in consulting and training projects. Ranjeewa is a man of boundless energy and enthusiasm and is ever willing to help. His expertise in HR is top notch. Ranjeewa works in the space of possibilities and finds an answer to every challenge delivering his work on time and on quality. I am delighted to recommend Ranjeewa to anyone who require HR consulting and training solutions.


Marcel Micael
Program Manager at Sanmina

An excellent trainer who possessed the knowledge and know-how in all aspect of HRD functions. Fun to work with, his training session is always alive and full of interactions.

Advisory Council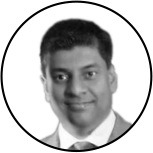 Ranjeewa Kulatunga
Board Director , Advisory Council Member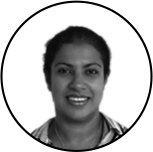 Nadee Abeykoon
Board Director , Advisory Council Member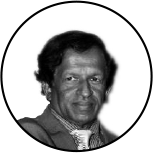 Prof. Gunapala Nanayakkara
Head Advisory Council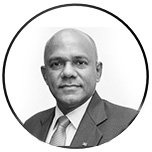 Gen. Daya Ratnayake
Advisory Council Member/Chief Consultant IIHRM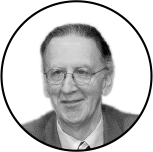 Neil Reichenberg
Advisory Council Member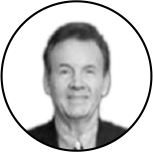 Dr. Gerald D. (Jerry) Suntell
Advisory Council Member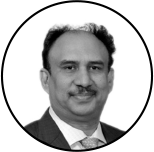 Dr. Santrupt Misra
Advisory Council Member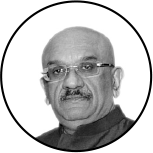 Dr. R. L Bhatia
Advisory Council Member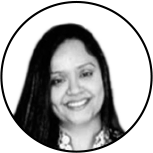 Sagarika Rai
Advisory Council Member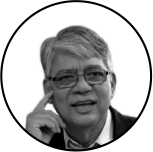 Zafar Aziz Osmani
Advisory Council Member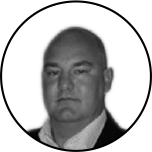 Steve Nash
Advisory Council Member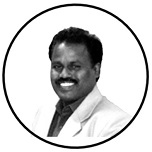 Somasundaram
Advisory Council Member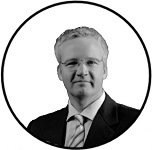 Paul Keijzer
Advisory Council Member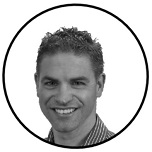 Paul Leibowitzn
Advisory Council Member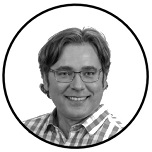 Jacques Haworth
Advisory Council Member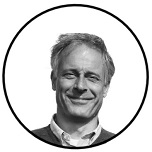 AdJan Brouwer
Advisory Council Member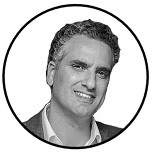 Arshad Shamsi
Advisory Council Member
Contact Us
Address
25-1/2, Tower Building, Station Road, Colombo 04, Sri Lanka