The International Public Management Association for Human Resources (IPMA-HR) is the leading public sector human resource organization in the world.
IPMA-HR Senior Certified Professional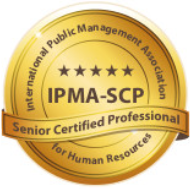 You've worked in public sector human resources for years, achieving the rank of senior management or executive level. Take your career further with the credential of IPMA-HR Senior Certified (IPMA-SCP). Those who hold this title are experts in their field, they've demonstrated a level of excellence and leadership only the best achieve. Is that you?
Once secured you can use the designation IPMA-HR.SCP.USA after your name in the biz card
IPMA-HR Certified Professional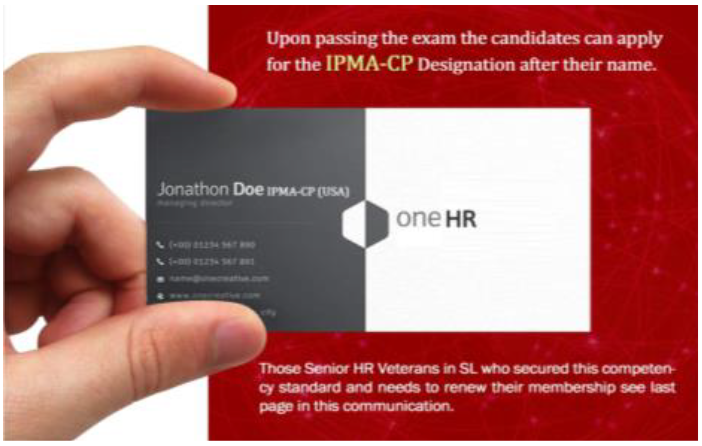 If you possess the skills and knowledge required for successful performance in public sector human resources, then attaining the IPMA-HR Certified Professional (IPMA-CP) credential is the next logical step in your career plan. Attaining the IPMA-CP gives you the edge that will help you to standout among your peers while demonstrating your personal commitment to the profession.
Designed specifically for entry- or mid-level career public sector HR professionals, the IPMA-CP is an internationally recognized designation that demonstrates superior knowledge in all facets of HR.
Once secured you can use the designation IPMA-HR.SC.USA after your name in the biz card